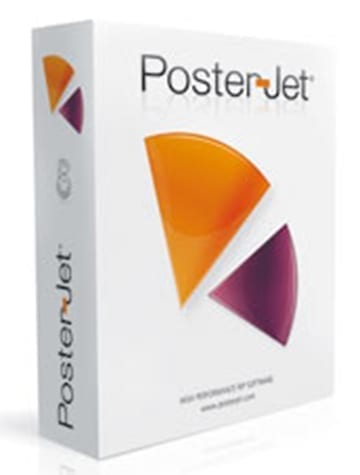 PosterJet - Version 8.7 Now Available
If you have a large-format printer you need to rely on the best software for producing any kind of print output!
PosterJet is a high-performance RIP-Software made specifically for large-format printing. This specialized application allows users to produce high quality prints in the shortest possible time with minimal to no user interaction. PosterJet is recommended and certified by printer manufacturers and has been in the market for nearly 20 years. Today, more than 60,000 customers around the world trust PosterJet for their LF-print production.
The possibilities with PosterJet are as versatile as the variation of jobs in large-format printing. We have made it our mission to offer the ideal solution for every customer. That's why PosterJet 8 was developed with a modular design. Pay only for the functions that you really need; don't tie up capital in unused options.
All of this is available without sacrificing expandability. PosterJet grows with your business, and is the future-proof solution for professional, large-format printing.
Usability
An ergonomic user interface, WYSIWYG (What You See Is What You Get) print preview, and intelligent features make PosterJet the most user-friendly RIP software in the market.
Productivity
Innovative and proprietary InstantPrint® and SimuPrint® technologies make PosterJet the fastest RIP in the world increasing printer through put by up to several hundred percent.
Print Quality
PosterJet utilizes numerous software techniques, such as sophisticated image processing algo- rithms, and superior printer plugins to maximize print quality.
---
Scalabilty
PosterJet is a perfectly scalable application that grows with the changing requirements of small to very large businesses. Special features, printer plugins or extra licenses can easily be added to enhance the software capabilities.
Colour Management
PosterJet's sophisticated ICC color management automatically determines and establishes the correct target color value for any given object or image in a document, thus always ensuring optimal output.
Service and Support
Count on us to help you install, configure, and use PosterJet – even before you buy. We deliver unlimited support the first minute when you start evaluating our software – with no obligation to purchase PosterJet. Your satisfaction is our incentive.
---
---
EFI Colorproof eXpress RIP Software
EFI Colorproof™ eXpress will help your business stand out from the ever increasingly competitve market. EFI Colorproof™ eXpress helps differentiate your business by ensuring that you produce high quality documents every time for your customers. The entry-level Proofing to Go™ solution, EFI Colorproof eXpress, is perfect for small businesses straight out-of-the-box quickly, easily and effectively.
Colorproof eXpress supports open market standards, so the solution integrates into open standards based workflow easily. The ICC compliant solution provides validation printing and contract proofing on your inkjet, laser and LED printers.
EFI Colorproof™ eXpress can be used by anyone, regardless of their skill levels. Designed with a user friendly graphical interface, . EFI Colorproof™ eXpress enables definitions of colour and printing presets according to your requirements. Being able to select pre-defined print modes for proofing, photos as well as black and white printing and with an intuitive one-click spot colour handling.
EFI Colorproof™ eXpress can grow with your business needs. The ability upgrade to a higher-end solution such as EFI Colorproof XF for greater functionality with the same user friendly interface
---