Description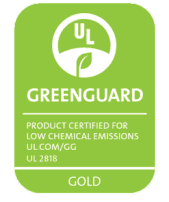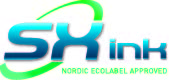 With its wide colour gamut, it is possible to print the widest range of standard RAL or Pantone colours, especially in the important red and blue tones.
SX ink by OKI has the same familiar high-class performance as its mild solvent GX ink. SX ink simultaneously offers high-speed printing and outstanding image quality through precise drop control, high scratch-resistance and good chemical durability. It offers UV stability of 3 years+ without lamination. It is also approved in the 3M MCS Warranty programme and the Avery ICS Warranty programme which offer much longer extended outdoor warranties.
The SX ink achieves high-density colours and details in dark areas. It meets the customer's demand for sharp, clear and bright signs, especially for backlit applications.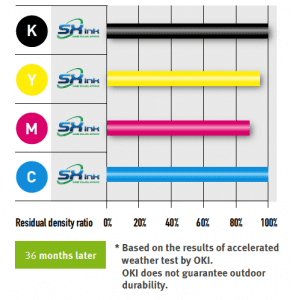 The GREENGUARD Gold Certification standard includes health based criteria for additional chemicals and also requires lower total VOC emissions levels to ensure that products are acceptable for use in environments such as schools and healthcare facilities. In addition to limiting emissions of more than 360 VOCs and total chemical emissions, GREENGUARD Gold Certified products must also comply with requirements of the State of California's Department of Public Health (CDPH) "Standard Method for the Testing and Evaluation of Volatile Organic Chemical Emissions from Indoor Sources Using Environmental Chambers, Version 1.1 (2010)" (also known as California Section 01350). Office Furniture products that are GREENGUARD Gold Certified are also compliant with the BIFMA X7.1 standard and BIFMA e3 credits 7.6.1, 7.6.2, and 7.6.3.