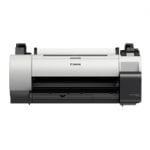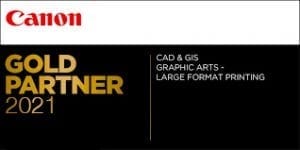 Canon TA-20 Inks are fast and flexible to maximise ink and media usage.
By using the new Canon TA-20 Pigment inks, you will get the latest ink technology straight from the manufacturer. Similar to the Canon Lucia Inks, they are designed for a reliable and consistent colour gamut.
We have tested these inks here at RGB and have been very impressed with the results when you compare the printing results against a 24″ Canon ImagePROGAF PRO printer that has 12 colours. The definition and clarity in the colours and lines are the most striking qualities.
One thing to note when using your Canon TA-20 is to make sure that you put only original inks into your machine, this is often something that is discussed in length online with many different opinions. We always say to USE ORIGINAL INKS, it keeps your warranty valid with Canon and will guarantee the results of your print will be the best they can be. Each ink tank for the Canon ta-20 is 55ml and is available in Matt Black, Black, Cyan, Magenta and Yellow.
Showing all 5 results