Description
Expand your choice of colours using the Canon GP 4000, reproducing colours faithfully – from vivid colours to soft pastel shades – with a globally recognised PANTONE calibrated License. Supported by the market's most popular RIPS – so your team can use familiar workflow for a seamless transition. Increase your productivity and work faster thanks to automated paper loading functions.
This printer is ideal for applications such as Pop Art, Vivid posters and Point of Sale (POS) due to the fluorescent ink set up. If you're in the Fine Art/Professional Photography industry then we would recommend the Canon PRO-4100 printer which would produce a more true-to-life replication of your images, that being said the GP-4000 can hold its own in the photographic space due to its wider colour gamut and strong colour reproduction. The PRO-4100 Printer is also available by clicking on this link: Canon PRO-4100 Printer 
VIEW THE CANON GP-4000 BROCHURE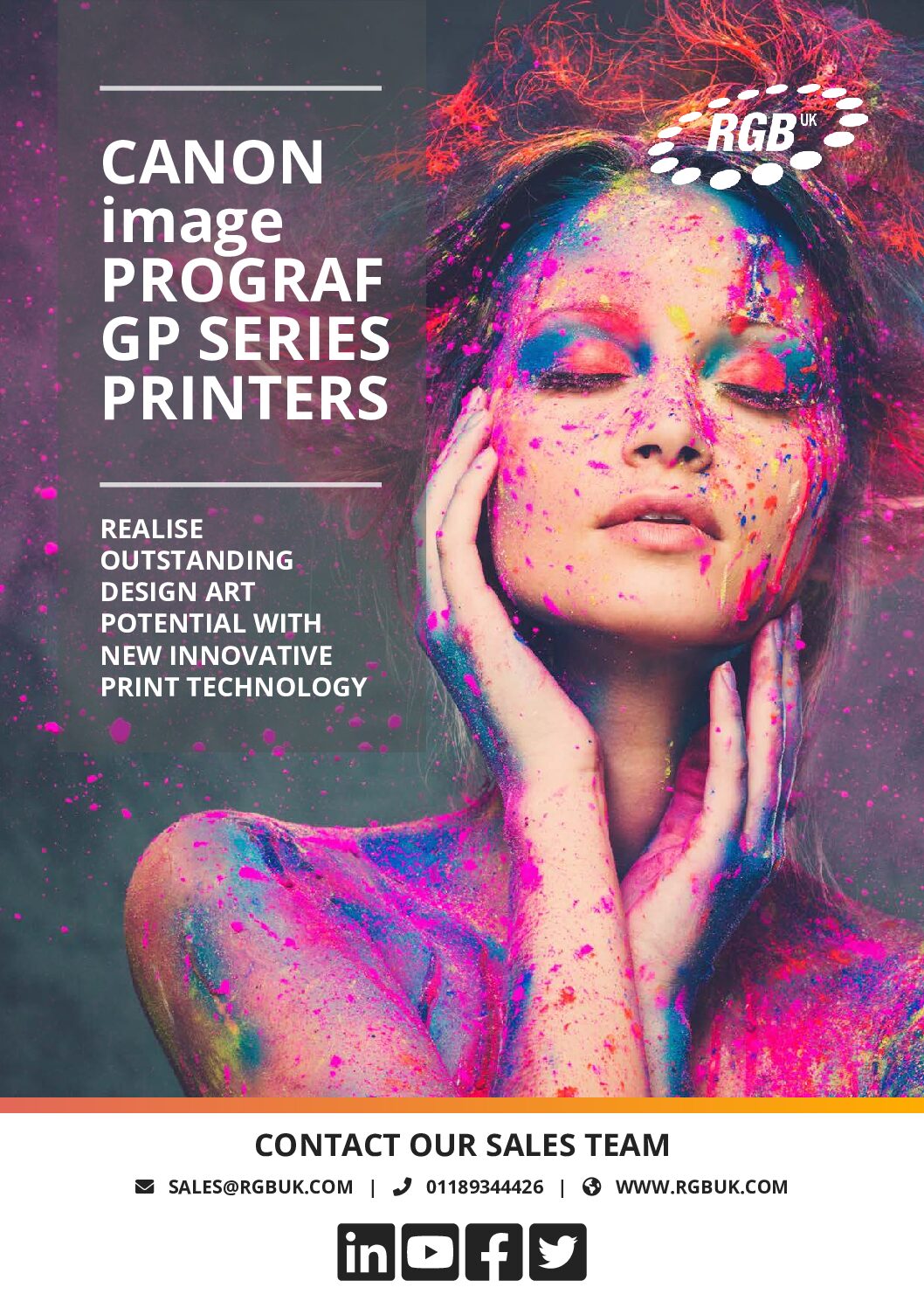 Since the GP-4000 made its recent appearance at The Photography Show 2022, the interest in the whole GP series has grown…fast! and when Keypoint Intelligence (BLI) pitted the Canon imagePROGRAF GP-4000 against the Epson SC-P9500, the Canon printer was found to be the superior machine, in fact, they said that the Epson product was "Outclassed".
The list of Canon's advantages is vast, as you will see from their comparison (attached). Here are just a few of the highlights…
Superior photographic images
Warmer, more natural looking tones
Better text
Finer lines
Wider colour gamut
Better printhead reliability
Ability to print directly from a USB stick (no PC required)
And just look at these ink consumption test figures.
The Canon used 55% less ink to print their Studio Portrait test.
The Canon used 26% less ink for their Retail Sales Poster.
The Canon used 46% less ink for their Packaging Proof.
When you consider that the starter ink set in the Canon box is a full set of 11 x 330ml tanks, the value and cost of ownership are even more astounding!

https://www.rgbuk.com/store/large-format-printers/large-format-canon-pro-printers/canon-ipf-pro-series/canon-imageprograf-pro-4100/